2015 February 25th - From 6pm
Meeting to look at some of the techniques available for hand bound photo books and self publishing
Please contact the email below to register interest - limited places available..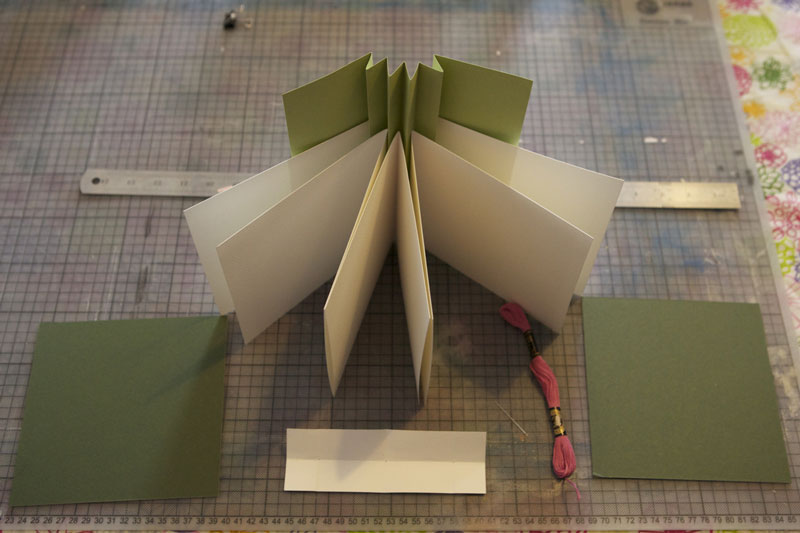 Mountboard offcuts for the covers.
Murano paper folded into a concertina for the spine.
Fabriano 280gsm watercolour paper folded and cut to size for signatures and end covers.
Needle and embroidery thread.
Hole piercing template from paper offcut.
Metal ruller, pencil, binder clips scissors, knife, cutting mat and old newspaper.
Matt medium or other glue.
Small longstitch list journal.
Coptic bound photo album.