Ideas of Beauty - December 2016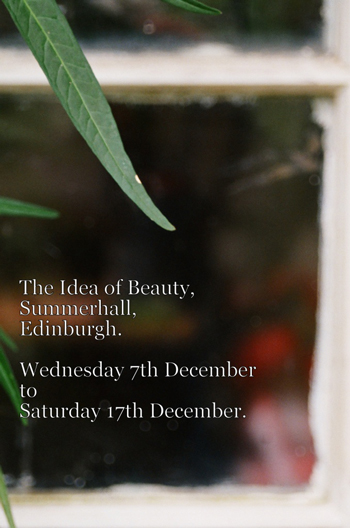 What's On
SSHoP Annual Lecture
6pm 2nd November
Hawthornden Lecture Theatre (Scottish National Gallery)
Peter Fraser discusses his recent work.
Jill Todd Award
6pm 4th November
The Jill Todd award will be announced at Stills.
November Monthly Meeting
Tuesday 8th of November
Discuss ideas for the December film swap, bakelite camera outing and how last months collaboration turned out. All welcome.
Ideas of Beauty
7th to 17th of December
DCC Winter Exhibition. Please see their website for individual events.
About
The Edinburgh Lo-fi group was started in 2009 at the Beyond Words photography bookshop to promote and explore film photography at its most amazing. The group is now run collectively.
The group meets once a month to share their - traditional, alternative and film - photography experiences, run events, hold workshops and plan exhibitions. New members are welcome and meetings are free to attend.
Let's be social : Instagram, Twitter, Facebook, Flickr.