Odyssey 2nd to 30th March 2018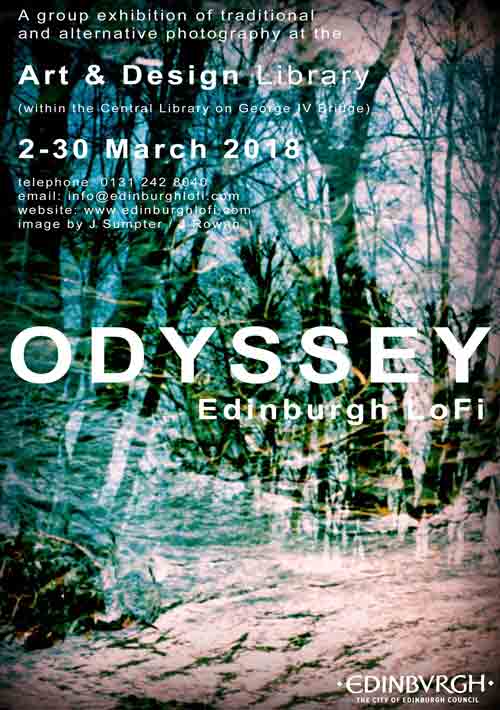 What's On
Odyssey Exhibition - Open Evening
From 6pm Tuesday 6th March 2018
Art and Design, Central Library
Join us for the opening of our new exhibition.
Odyssey Exhibition
2nd to 30th March 2018
Art and Design, Central Library
Traditional and alternative photography exhibition by members of Edinburgh LoFi.
March Monthly Meeting
Tuesday 13th of March
Pinhole day is next month. How are the new camera designs coming? All welcome.
About
The Edinburgh Lo-fi group was started in 2009 at the Beyond Words photography bookshop to promote and explore film photography at its most amazing. The group is now run collectively.
The group meets once a month to share their - traditional, alternative and film - photography experiences, run events, hold workshops and plan exhibitions. New members are welcome and meetings are free to attend.
Let's be social : Instagram, Twitter, Facebook, Flickr.