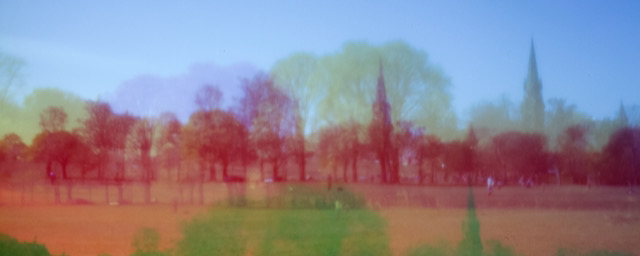 Members Competition 2022.
Entries by midnight 23rd April. Anonymous independent judging, prize £50 photo materials voucher. Any pinhole process (sieve, zone plate, solargraph, camera obscura photo etc.) made between 24th April 2021 and April 23rd 2022. Submit one entry per person by email. (Digital file 1800px max side preferred ). Winner announced on pinhole day. In the event that any of the organisers photos are selected – the prize will go to runner up.
On Sunday the 24th of April we will celebrate the simplicity of camera vision with a photowalk and lunch. Join us on the day – All welcome!
11am Meet at East Gate of the Botanics
1pm Lunch (to be booked – possibly The Orchard – rsvp for place)
6pm Wrap Up – online. Competition winners will be announced.
Submit any pinhole photos taken on the 24th to the Edinburgh Lofi gallery group by June 30th 2022.
Please also send in any photos (including ones of your pinhole camera) you would like to add to this website or instagram – Thanks.