6:30pm, 11th June, 2020 (TBC)

An anthotype is an image created using photosensitive material from plants – In 1842 Mrs Mary Somerville created an emulsion from crushed flower petals, which when exposed to direct sunlight bleached the parts not covered by a mask and created an image. Sir John Hershel later presented her letters to the Royal Society sharing her findings with the world. Learn how to create your own at home with simple equipment, sunshine and plant juices in this months virtual photography workshop, run by Brittonie Fletcher.
The workshop will comprise of an overview of the process/ how and what to set up / a demo. Brittonie will then be online a couple of days later to troubleshoot your process and answer questions.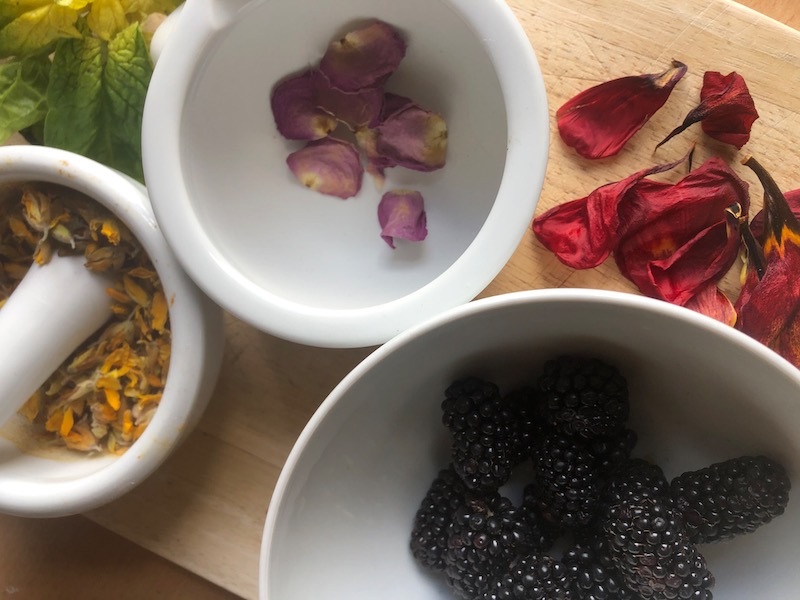 Basic materials:
paper which will withstand coating (watercolour for example)
brush to apply
plant grinder (pestle and mortar or improvised)
seive or cloth to filter fibers from liquid
apron/old clothes
newspaper/plastic sheet etc. to protect work surface
printing frame (clip frame)
plant materials (such as spinach, turmeric)
items to use as a mask – digital negatives, stencils, leaves etc.

Please email brittoniefletcher@edinburghlofi.com for full information on materials required, payment details and live workshop link.