LoFi was invited to the studios of Dark Box Photography to make some wet plate collodion images.
The "Dark Box" in this instance is their travelling darkroom in the shape of a well known police box – just the right size to pour the collodion plates , sensitise them in the silver bath and develop after exposure.
Dark Box's director (and LoFi member) Gregg McNeill generously showed us round his studio and lighting set up before letting us loose on his beautiful victorian cameras.
A very enjoyable day even with all the covid secure measures! A collodion club when possible would be wonderful.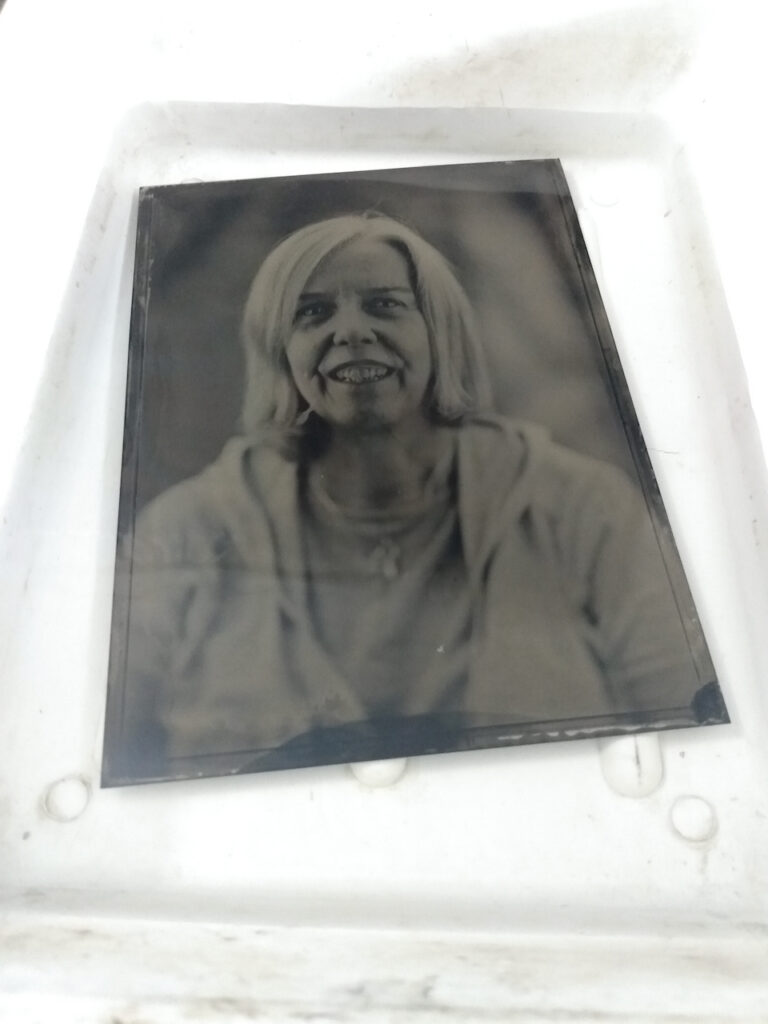 Our guided efforts turned out very well but please look at the Dark Box portfolio to see just how beautiful the unique plates can be.
Dark Box is available for portrait sessions in the studio and on location – full details can be found on their website.
Join in with the Dark Box photographic explorations on www.patreon.com/darkboximages including the new film about John Mawson and his petzval lenses.